Heather Anderson
Vice President, Original Content and Business Affairs, ESPN
Heather Anderson, an entertainment and technology attorney for 25 years, joined ESPN as vp, programming and acquisitions to assist with ESPN's sports betting strategy.  She was also an ESPN lead for large, multi-sport opportunities and audience expansion initiatives, including alternate presentations and programming for the Black Sports Business Symposium.
Recently, Heather transitioned to the ESPN Content organization to lead Business Affairs and Business Operations for the Original Content team.  In her new role she will assist the creative teams that bring ESPN's engaging content such as the 30 For 30's, In the Arena series, and ESPN Films.
Anderson came to ESPN from the Disney Legal department where she served for over 8 years as a digital media, marketing, production, product and technology attorney, and has been very active in DEI initiatives.
Tiffany Battle
Founder and Digital Curator of The Werk! Place
Tiffany Battle is the Founder and Digital Curator of The Werk! Place, a contemporary lifestyle brand dedicated to enhancing and highlighting the lifestyle of women through a fashion lens.
Tiffany wants to inspire you to live an authentic colorfully textured life through style, beauty, travel and lifestyle content. Whether it's personal style, home decor, success, failure and transition, the motto is to 'Werk It!'.
As a trusted Influencer and TV Host, with a distinctive voice, Tiffany can be seen on CLEO TV's Boss Girl's Guide and has been featured in Elle, InStyle, Essence, Teen Vogue, Huffington Post,
Insider, Refinery29 and hundreds of independent outlets. Tiffany embodies effortless excess, style elevation and fun by combining patterns, colors and textures in boldly imaginative ways. Her mantra: "Your body is a werk of art. Dress to be on display!"
Denise L. Bennett
Vice President of Brand Strategy, iHeartMedia
At over 20 years of media & entertainment marketing experience, Denise is a seasoned professional. She is currently the Vice President of Brand Strategy at iHeartMedia, specializing in multicultural marketing partnerships. She is also a professor at Fordham University Gabelli School of Business, where she teaches Leadership Communication & Advanced Business Communications and at New York University, teaching Integrated Marketing.
Denise has held marketing roles at Viacom (Paramount), WarnerMedia (WarnerBrosDiscovery), NBCUniversal, the NBA, and TV One (Urban One).
Denise has a BS in Music Business from Indiana State University and an MBA with a dual concentration in Marketing and Media & Communications from Fordham University Gabelli School of Business.  She was in the 1st class of the Management Leadership for Tomorrow (MLT) MBA Prep class and has served as the President of the Fordham Black & Hispanic MBA Association and VP of the Fordham Media & Entertainment Alliance. She currently serves on the Fordham Gabelli Alumni DEI Council.
A 20+ year NAMIC member, she has served as the NY Chapter President and in 2019, she completed the NAMIC Executive Leadership Development Program (ELDP) at the University of Virginia Darden School of Business.
Her many accolades include
2019 The Network Journal's 40 Under 40 Achievement Award
2020 Council of Urban Professionals (CUP) Technology Catalyst
2021 Advertising Club of NY Rockstar Award and Black Women in Media Trailblazer Honoree
2022 NAMIC Luminary Award
2023 Fordham Gabelli School of Business Dean's Award for Faculty Excellence.
Outside of her professional responsibilities, Denise is a classically trained pianist, an avid world traveler, and a proud & active member of Alpha Kappa Alpha Sorority, Inc.
Dr. Maxine Cain
Founder, President & CEO, STEM Atlanta Women
Dr. Maxine Cain is an award-winning People Leader changing the way women business leaders and entrepreneurs, live, work, and play by doing work that matters in STEM. Senior Human Resources leader and entrepreneurial personality known for innovative approaches to business, strategy, diversity, equity, inclusion, and Emerging Technologies. Maxine Cain is the Founder & President of STEM Atlanta Women, Inc. A non-profit 501c(3) organization created to Enlighten, Educate, and Empower women and girls about the advantages and global opportunities in Science, Technology, Engineering, and Math and the future skills needed to compete and succeed in the 21st Century. Dr. Cain's vision is to disrupt unconscious bias in Tech and bridge the gender gap in STEM. We provide STEM Education, Training, and STEM Consulting Services in terms of educational services that include program evaluation, professional development, project management, curriculum development, and capacity building.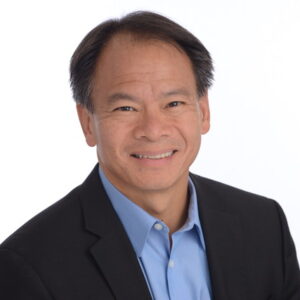 Clem Cheng
HR Executive (retired), Coach and Philanthropist
Clem built a successful career leading HR teams across several world class organizations. He started his career on the operational side of the business with Citibank and gravitated to HR as he found his passion and capability for developing talent, building energizing cultures and transforming organizations.
Most recently, Clem led the Human Resources function for the Xfinity organization at Comcast Cable.  This $50B business encompasses Comcast's consumer products under the Xfinity brand, including internet, mobile, TV and home products and is a top 25 brand with a large scale workforce across functions such as marketing, sales, customer care and technician support. Prior to joining Comcast, Clem worked in various senior level HR or Operations leadership roles with CIGNA, W.L. Gore & Associates and Citigroup.
Moving beyond his accomplished corporate career, Clem continues to nurture his passion for supporting both executives and diverse talent through coaching and advisory services. In addition, his energies are being directed toward Social Venture Partners (SVP) Philadelphia which is a nonprofit organization focused on eradicating intergenerational poverty. Through SVP, Clem serves as the lead partner for Resilient Coders which runs coding bootcamps that elevates non-traditional talent into well paying software development careers.
Clem has served on the Temple Fox MBA Business Advisory Board, the Human Capital Institute
Advisory Board, the Board of the Philadelphia Chapter of the National Association of American Asian Professionals (NAAAP) and is co-founder of the Run For Babies 5K/10K which benefits the March of Dimes.  He is a past recipient of the OCA Corporate Achievement Award and has been recognized by CableFax magazine as top industry talent. Clem continues to be active in diverse talent circles and is a frequent speaker in this area through these organizations as well as others. He earned his bachelor's degree in Computer Science and Economics from the College of William & Mary, and his MBA from the University of Delaware.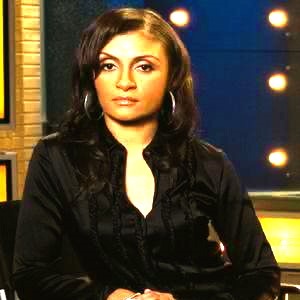 Monique Chenault
Monique Chenault is a four-time Emmy nominated executive producer, writer and content creator with over 20 years of development and production experience in network, cable and nationally syndicated television. She has produced over 10,000 hours of non-fiction programming that spans across all unscripted formats including talk, variety, reality, documentary, investigative journalism, court TV, hard news, entertainment and pop culture news and branded integration series. As a proven showrunner, Chenault has successfully launched start-up productions and elevated legacy shows to new heights by increasing their viewership on traditional media and expanding their audience reach by creating and executing multiplatform strategies. Uniquely skilled at thriving under day & date pressure, she has mastered meeting immediate deadlines while delivering with great efficacy. A veteran media executive, Chenault has specialized in building partnerships with niche outlets and creating ancillary programming that broadens brand appeal. She has been applauded for her expertise in managing multiple shows in concurrent production, effective team building, talent development and overseeing all aspects of production and delivery. Employing a multidimensional skill set, Chenault also established a full service, independent production company through which she provided original content to various media outlets and ultimately landed an exclusive, overall production deals with major cable networks. A graduate of UCLA and Columbia University's Graduate School of Journalism, her credits include but are not limited to CBS News, NBC News, Entertainment Tonight, Access Hollywood, The Insider and Central Ave.
Lisa Collins
Group Vice President DEI North America, Warner Bros. Discovery
Lisa Collins, Head of People Partners for Production at Warner Bros. Discovery (WBD), is an accomplished HR professional with over 20+ years of experience in the entertainment field. In her current role, Lisa leads the team responsible for providing HR support to cast and crew members working on WBD productions around the world.
Prior to joining WBD, Lisa served as the Director of Production HR at Netflix, where she led the global HR team focused on providing HR support to production cast and crews.
Lisa's studio experience includes Director of HR at Warner Bros. Entertainment, where she was directly responsible for the HR function at Telepictures Productions and oversaw the implementation of strategies that enabled the executive team to recruit, develop, and retain their production workforce. Lisa also served as Manager of Human Resources at NBCUniversal, where she managed and delivered key initiatives for the Studio Operations group.
Lisa started her HR career in the music industry with Motown Records, and held various HR roles with PolyGram Music Group, Universal Records, and Jive Records, as well as retailer Hot Topic/Torrid.
Lisa holds a BA in Interdisciplinary Studies and Communication from California State University, Dominguez Hills, and a MA in Management and Leadership from Webster University.
Susan Jin Davis
Susan Jin Davis has 30 years of experience in the telecommunications, media, entertainment, and technology industries. She currently serves as Social Impact Officer for Al Roker Entertainment, a leading producer of TV, digital, and social impact branded entertainment and is responsible for crafting storytelling solutions with brands and nonprofits to reflect the good ways people give back.  As an experienced executive in the areas of Environmental, Social, and Governance ("ESG") and Comcast NBCUniversal's first Chief Sustainability Officer, Ms. Jin Davis was responsible for identifying and implementing the company's Sustainability Program across all of Comcast NBCUniversal. Ms. Jin Davis is also a well-experienced and well-respected executive in the area of diversity, equity, and inclusion and has also led the launch of Comcast's Internet Essentials Program, which offers affordable high-speed internet for low-income households. She has been recognized by Forbes as one of "Five Women of Color Who Should Be On Your Radar Screen," "Most Powerful Women in Cable" by CableFAX Magazine and one of the "Top 50 Most Influential Minorities in Cable" by CableWorld. Ms. Jin Davis was recently appointed to the Governor's Advisory Commission on AAPI Affairs by Pennsylvania Governor Shapiro.
Horace Flournoy
Horace is a tenacious, technical founder with a talent for creative business model development, idea execution, product development and sales. Horace has many personal connections with black + diverse influencers, athletes, artists and creators as well as a network of colleagues at brands, agencies and platforms.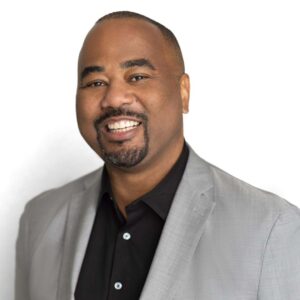 Orlando Hampton
Chief Customer Officer, Afiniti
As Chief Customer Officer, Orlando is responsible for delivering an exceptional experience for every member of Afiniti's global customer base. His role covers all aspects of Afiniti's customer relationship development, onboarding, reporting, insights, and performance management.
Orlando is also Deputy Chief Commercial Officer, overseeing all business development activities globally, with a specific focus on people management and attracting world-class talent to Afiniti.
Prior to joining Afiniti, Orlando was responsible for call center operations at JPMorgan Chase, including both outsourced and internal call center operations for Chase Card Services.
Orlando is a member of several Boards, including: the WICT Network, which focuses on empowering women in the media, entertainment, and technology industry; Ignite Worldwide, which is dedicated to driving better gender and racial equity in STEM; and The National Kidney Foundation, which serves as a lifeline for all people with kidney disease.
Orlando lives with his family in Atlanta, GA, and is a proud member of Steeler Nation.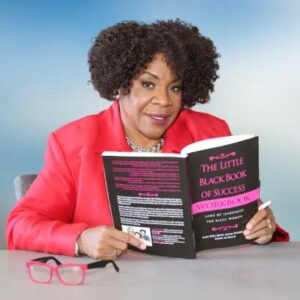 Marsha Haygood
Leadership Development Strategist, Empowerment Coach, Motivational Speaker, Author
Marsha has turned her business expertise into a career of helping others become and remain successful.
As a successful entrepreneur (StepWise Associates, LLC), cofounder of a women's organization (Black Women of Influence), co-author of a bestseller, The Little Black Book of Success: Laws of Leadership for Black Women and former human resources executive and leadership advisor, Marsha has advised senior management and coached professionals at all levels, offering customized services to help clients plan and implement strategies to reach their goals.
Her mission is to help others demonstrate their skills and abilities, celebrate their accomplishments and Move Forward with Purpose.
She is adept at sharing strategies for success with energy and humor that resonates across age, gender and culture.
For organizations wishing to manage their internal changes in a positive, proactive way, or if a group needs an injection of inspiration, Marsha is the person to call.
For individuals feeling stuck or unfulfilled and those wanting to jumpstart their life, Marsha is the person to meet.
For information and to reach Marsha for coaching, consulting or to speak at your event Email: marsha@marshahaygood.com or Call: 914 965-1339
Lester Holt
ANCHOR AND MANAGING EDITOR, "NBC NIGHTLY NEWS WITH LESTER HOLT" AND "DATELINE NBC"
Lester Holt is an award-winning journalist at NBC News. He is the anchor and managing editor of the network's flagship broadcast "NBC Nightly News with Lester Holt," which won the 2022 Edward Murrow Award for the "Newscast" category.  Additionally, Holt anchors "Dateline NBC."
Named the "most-trusted television news personality in America" by The Hollywood Reporter/Morning Consult poll, Holt became anchor of "NBC Nightly News" in June 2015 after anchoring the weekend editions of "NBC Nightly News" for eight years and co-anchoring "Weekend TODAY" for 12 years. Holt has served as principal anchor of "Dateline NBC" since September 2011 and joined NBC News in 2000.
Last year, Holt anchored "NBC Nightly News" from around the world, including from Ukraine following Russia's invasion, from Uvalde, Texas after the deadly mass shooting and from Florida during Hurricane Ian. He also conducted several exclusive and headline-making interviews, including with President Biden, former U.S. Attorney General William Barr and Ukrainian President Volodymyr Zelenskyy.
In 2021, Holt interviewed Vice President Kamala Harris from Guatemala, which made international headlines after he pressed Harris on why she hadn't visited the border. Holt also sat down in an exclusive interview with the U.S. Capitol Police officer responsible for shooting and killing protestor Ashli Babbitt while defending the U.S. House chamber during the January 6, 2021 Capitol attack.
In 2020, Holt led NBC News' coverage of the Covid-19 pandemic and anchored weekly NBC primetime specials featuring critical, real-time information during the early stage of the coronavirus. In April 2020, he launched "Nightly News: Kids Edition," a digital newscast aimed to inform and educate children during the especially challenging year. The series has won a Webby's People Voice Award, a Global Youth & News Media Prize and a New York Festival's TV and Film silver award.
Additionally, during 2020, Holt anchored NBC's primetime coverage of the presidential election, including Election Night and the days following, the Democratic and Republican National Conventions, and the presidential debate and vice presidential debates. Holt also conducted the first interview with President-elect Joe Biden following the election and in October, he moderated a town hall with Biden. Holt co-moderated the first Democratic primary debate from Miami, which kicked off the 2020 election cycle, and also hosted the most-watched Democratic presidential primary debate in history from Las Vegas in February.
As a preeminent broadcast journalist, Holt was selected to moderate the first presidential debate of 2016, which was the most-watched debate in American history. He also sat down with President Trump in May 2017, which stands as one of the most consequential interviews of his presidency, after Trump told Holt the firing of former FBI head James Comey was tied to the Russia investigation. In January 2017, he traveled with President Obama on the Commander in Chief's final trip aboard Air Force One for an in-depth interview in Chicago.
Holt has spent the past four decades in journalism and has reported and anchored from breaking news events across the globe. In August 2019, Holt got rare access inside Tehran, Iran, where he spoke with top diplomats and Iranian Foreign Minister Mohammad Javad Zarif, and prior to that, he was in Normandy for the 75th anniversary of D-Day. During the previous year, he reported from the Korean Peninsula on the growing tensions between the United States and North Korea just weeks before the 2018 Winter Olympics. While at NBC, Holt has covered every Olympics from the ground since the 2002 Winter Olympics in Salt Lake City. He recently marked his 10th Olympics at the 2020 Tokyo games last year.
During the past decade, Holt has reported from Manchester, Brussels and Paris on the terrorist attacks that took place across Europe. He anchored from South Africa during the Nelson Mandela memorial service, reported from Cairo on the political and civil unrest in Egypt during the Arab Spring, covered the 2010 earthquake and nuclear crisis in Japan, and reported on the immediate aftermath of the devastating earthquake in Haiti. Holt was also on the ground in Hungary during the migrant crisis in Europe in 2015 and anchored from Cuba numerous times, including during the opening of the U.S. Embassy, President Barack Obama's visit and the funeral of Fidel Castro. Additionally, he was embedded with U.S. forces reporting on the ongoing military operations in Afghanistan in 2010 and 2012.
One of Holt's trademarks is his on-the-ground reporting and his deep commitment to providing viewers with first-person accounts when disaster and tragedy strikes. He traveled to Southern California to cover the massive wildfires that caused hundreds of thousands of residents to evacuate during the statewide state of emergency. He also reported from El Paso in August 2019 on the mass shootings there and in Dayton, Ohio. He reported from Las Vegas on the Mandalay Bay shooting, providing first-person accounts of the devastation, and from Sutherland Springs, Texas after the massacre in a church took the lives of 26 people. Holt has also covered more than a dozen natural disasters, including the aftermath of Hurricane Katrina in 2005. During the fall of 2017, he went to Houston and Southern Florida to get live, first-hand perspectives of the devastation caused by Hurricanes Harvey and Irma.
Over the past few years, Holt has distinguished himself as the leading broadcast journalist on criminal justice reform. In 2019, he led Emmy-nominated and groundbreaking series, "Justice for All," across all NBC News platforms. For the network-wide series, Holt spent three days embedded inside Louisiana State Penitentiary, the largest maximum-security prison in America, and moderated the first-ever televised town hall from a maximum-security prison at Sing Sing, all putting a bright spotlight on mass incarceration and the many complex issues around it. Additionally, Holt has reported on several high-profile justice-related stories and landed many exclusive interviews, including the first interview with rapper Meek Mill following his release from prison, an interview with Matthew Charles, the first person released under the First Step Act, and the first interview with Cyntoia Brown Long since her prison release.
For "Dateline NBC," Holt has anchored numerous specials and investigative reports, such as "Life Inside," his most recent report for the "Justice for All" series. Few years prior, he worked on a story of injustice that examined the connection between childhood asthma and poverty in America. Holt also reported on wrongful convictions involving Richard Rosario and Johnny Hincapie, two cases that made national headlines. Additionally, he reported on the aftermath of the Great Recession as part of the "American Now" documentary series.
Before becoming co-anchor of "Weekend TODAY" in 2003, Holt anchored "Lester Holt Live," a daily news show on MSNBC. Holt served as a primary anchor for MSNBC's coverage of major news events, including Operation Iraqi Freedom and the war in Afghanistan, and he was the lead daytime anchor for MSNBC's coverage of Decision 2000. Holt also served as anchor of "Countdown: Iraq," a nightly news telecast concentrating on the latest developments surrounding the war with Iraq, from October 2002 through March 2003. Holt started at NBC News in 2000, anchoring "Newsfront."
Holt came to MSNBC after 14 years at WBBM-TV in Chicago where he served as the afternoon and evening news anchor. After studying government at California State University in Sacramento, he began his television journalism career as a reporter at WCBS-TV in New York in 1981. The following year he moved to Los Angeles to report for KCBS-TV (then KNXT) before returning to WCBS in 1984.
Holt has been recognized with numerous honors, including multiple Emmy Awards and a Robert F. Kennedy Journalism award. Most recently, he was inducted into the National Association of Broadcasters. In 2021, he was honored with the prestigious National Press Club Fourth Estate award and the Edward R. Murrow Lifetime Achievement award. Two years prior in 2019, he was honored with the Walter Cronkite Award for Excellence in Journalism and in 2017, he received the Quinnipiac University's Fred Friendly First Amendment Award. In April 2016, Holt received several notable designations: he was featured on TIME's "100 Most Influential People" list and was named "Journalist of the Year" by the National Association of Black Journalists.
Holt is on Twitter at @LesterHoltNBC.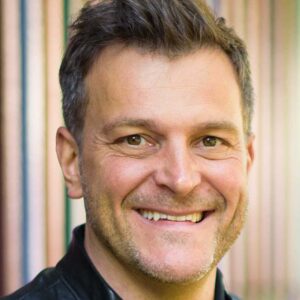 Christian Hug
Group Vice President DEI International, Warner Bros. Discovery
Christian Hug is Vice President of Diversity, Equity and Inclusion, Strategy & Inclusion, Warner Bros. Discovery. Hug has over 20 years of experience in international HR experience within the financial services and media industry.  In this role, Hug is responsible for leading all global strategic workforce initiatives and working closely with the Human Resource team and business units to create consistent measurements, practices, and systems, as it relates to increasing the recruitment, retention and advancement of underrepresented groups. He reports to the Chief Diversity Officer.
Prior to Warner Bros. Discovery, Hug worked in HR for Wells Fargo and Helaba.  Hug, was awarded an MA in Human Resources Management as well as a post-graduate diploma in HR Strategies (HRM) from London Metropolitan University. He is a member of the Chartered Institute of Personnel and Development (CIPD). Certified Coach, MBTI Trainer, NLP Practitioner and certified OD/Change Management specialist.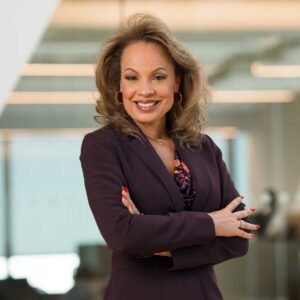 Marge Jackson
Head of Sales, Comcast
Marge Jackson is a senior executive with over 20 years of experience in the telecommunications industry. She was recently appointed Head of Sales at Comcast, a Fortune 30 company with $100 billion in revenue, where she leads a team of 15,000 employees. In her role, she is responsible for driving sales growth and revenue by enabling collaboration and partnership with the company's Divisions and Care teams, responding quickly to emerging needs, fostering Sales innovation, and driving Comcast's omnichannel strategy. She is also responsible for setting the strategic vision to deliver a superior customer sales experience through people, processes, tools, and technology. At Comcast, Marge has held a host of positions in Sales, Marketing, and Customer Service/Care Operations across all three national divisions and HQ.
During her 20+ plus years at Comcast, she is most proud to have made history in the company by launching, in 2021, the Black Experience on Xfinity Channel, a first-of-its-kind, curated destination of Black content, Black entertainment, movies, TV shows, news, and more. Endorsed by the esteemed African American Film Critics Association, this new destination is available to our customers at no additional cost on all of our platforms, including Xfinity X1, Flex and Stream App. This channel includes the ultimate in Black storytelling and features content from existing Black programming partners and film studios, as well as original programming from emerging Black content creators.
Marge has been recognized by numerous peers and colleagues as an industry leader and top woman/minority in business. Marge was also one of only 30 candidates selected for the National Association for Multi-Ethnicity in Communication's (NAMIC) Executive Leadership Development
Program. She was selected as one of CableFax's "Most Powerful Women in Cable." She is a graduate of Peirce College, an active member of CTAM and Executive Advisor on the WICT Board Philly Chapter, a graduate of WICT's prestigious Betsy Magness Leadership Institute as a Class of XVII fellow, a graduate of the Comcast Woman Leadership program at Wharton University, and most recently a graduate of the CTAM Executive Program at Harvard University.
Simone Knight
Simone Knight represents NAMIC ELDP Class XIX. She is a proven innovator and senior marketing executive with a track record of accelerating growth, leveraging data to build brands, and optimizing operational efficiencies. Simone has over 20 years of leadership expertise in the areas of marketing strategy, business transformation, performance marketing, and lean six sigma process improvement. She's a charismatic change agent focused on innovation and the future of immersive digital marketing.
After starting her career as an electrical engineer, Simone is now a seasoned senior marketing executive, with a history of delivering big results for new product launches in the US and emerging markets. She's held leadership roles at iconic global brands like, Corning Inc, FedEx Express and Univision Communications. In her most recent role as SVP of Marketing Strategy at Univision Communications, Simone implemented data science in marketing, oversaw $1B+ in media, and led the go-to-market strategy to launch PrendeTV/Vix, the world's largest Spanish language video streaming service. Now, Simone is leveraging immersive technologies to build powerhouse brands, super charge engagement and activate fan communities using AR, VR and AI.
Simone has a passion for education and believes in developing the next generation of leaders. She previously taught project management at Nova Southeastern University in Florida and served on the board of the Miami-Dade College Business School Advisory Committee.
Today, Simone is a Marketing Advisor for the Glynn Capital portfolio of brands and serves as a Board member for Informed Families, a Florida-based nonprofit focused on helping kids reach their full potential.
Trymaine Lee
Pulitzer Prize and Emmy Award-winning journalist Trymaine Lee is a Correspondent for MSNBC and host of the podcast "Into America." He covers social justice issues and the role of race, violence, politics and law enforcement in America. In 2020, Lee launched The Race Report, a special MSNBC series that explores the intersection between race and politics this election season. He also debuted Into America, a new podcast elevating the voices of voters and demonstrating how policy impacts the day-to-day lives of Americans. Lee was also among the contributors to the New York Times Magazine's 1619 Project, which earned a 2020 George Polk Award for its exploration of the role of slavery in America and it's enduring effects in contemporary American society.
He joined MSNBC in 2012 as a National Reporter contributing online and on air. Previously, Lee served as a reporter at The Huffington Post, where he is credited with helping elevate the shooting of Trayvon Martin to a national audience. Before that, he was at The New York Times, where his coverage of Gov. Eliot Spitzer's sex scandal helped earn the newspaper a Pulitzer Prize for Breaking News. He also earned a Pulitzer Prize as part of a team that covered Hurricane Katrina for The New Orleans Times-Picayune. Since then Lee has covered some of the biggest news stories of the last decade, including high profile cases of police violence and the killings of unarmed black men and women by police.
Lee earned two National Association of Black Journalists (NABJ) Salute to Excellence Awards for Digital Media in 2015 for his MSNBC coverage of the protests in Ferguson, MO. Lee's original MSNBC multimedia series "Geography of Poverty," which chronicled poverty-stricken communities nationwide including Flint, MI during the water crisis, was honored with a NABJ Salute to Excellence Award in 2016. He was also a 2016 and 2017 fellow with the New America Foundation and a 2006 recipient of NABJ's Emerging Journalist of the Year Award. Additionally, he was named to Ebony magazine's "Power 100" list in 2015.
Lee won a 2018 Emmy Award for Outstanding News Discussion & Analysis for his reporting on gun violence and trauma in Chicago as part of a series and hour-long special produced by MSNBC's All In with Chris Hayes.
Ben Mandelstein
Watson Orchestrate Worldwide Sales Leader, IBM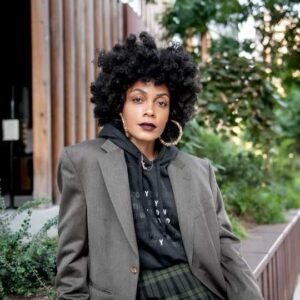 Kia Marie
Kia Marie, also known as The Notorious K.I.A. is a multi faceted, multi hyphenated creative, Stylist, and Host from Brooklyn, NY. well known for her bold street style, big hair, and extensive sneaker collection. With over a decade of industry experience, she's garnered a following of over 650k across various social platforms and has amassed over 21 million video views on YouTube. In 2020 she co-founded Kontent Queens, a platform dedicated to empowering creators of color to have success and longevity in the social media economy. She is currently the host of Sneaker Fiends – a series highlighting women in sneaker culture. Although Kia is known for being a creator, she has used her industry expertise to be a consultant for Fortune 500 companies and has worked with numerous renowned brands such as HBOmax, Target, American Express, the Brooklyn Nets, and HP. As a sneaker enthusiast and the kickfluencer, Kia has also partnered with some of the biggest brand names in sneaker culture such as Jordan, Nike, Adidas, Puma, and New Balance. She has also been featured on media outlets —Good Morning America, Complex, CBS, Essence, BET, Teen Vogue, Harper's Bazaar, InStyle, Refinery 29, and Black Enterprise. Despite her many accomplishments, she always maintains the desire to grow, learn and find new means of inspiration! She's a forever evolving individual and creative, which allows her to easily adapt to new ideas and stay ahead of the trends!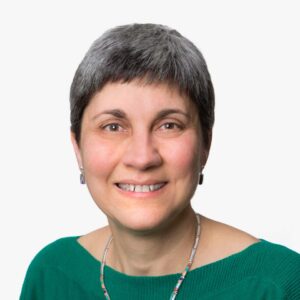 Kathy Meier-Hellstern
Kathy is a Principal Engineer and Director in the Responsible AI and Human-Centered Technology organization in Google Research. Her current focus is on responsibility in Generative models, with a focus on adversarial testing  and mitigation techniques. Kathy was previously a Principal Site Reliability Engineer at Google, focused on improving the end-to-end client experience in YouTube and Ads. Before joining Google, Kathy was Assistant Vice President of Optimization, Reliability & Customer Analytics in AT&T Labs. Kathy is an AT&T Fellow, and holds a Ph.D. and Master's degree in Operations Research from University of Delaware.
Grace Moss
Vice President DEI Pipeline & Programs, Warner Bros. Discovery
Grace Moss is the Vice President of Diversity, Equity & Inclusion for Warner Bros. Discovery. In this role, she helps oversee the enterprise's efforts to expand the pool of historically-excluded talent and break down barriers so they have access to creative careers within WBD. Through a comprehensive suite of pipeline programs and extensive engagements with prestigious film festivals and creative conferences, her team discovers exceptional artists, hones their craft and connects them to opportunities across the portfolio.
Prior to Warner Bros. Discovery, Grace served as the Head of Talent Development & Inclusion for NBC Entertainment, where she spearheaded multiple programs that focused on cultivating and showcasing talented writers and directors of diverse backgrounds. She was tapped to be a part of NBCUniversal's first Global Advisory Committee for its Asian American employee Resource Group, which drove key strategies and oversaw messaging on a national scale.
Before coming to NBC, Grace was a Development Executive at the Style Network, where she shepherded new series, from initial pitch to production. Prior to her stint at the Style Network, she worked as a freelance reality Producer and Director on a plethora of unscripted shows on a variety of networks, including MTV, VH1, TLC and NBC.
Her leadership training includes the Johnson & Johnson Corporate Athlete Training Program, Comcast's Know Your Value initiative and Harvard Business School's Leadership Consortium. Grace graduated from UCLA with a BA English and Minor in Asian American Studies. In her spare time, Grace enjoys playing tennis, wine tasting and baking with her son.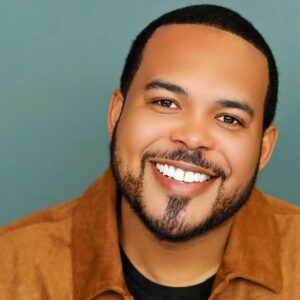 Jonathan Mouton
A Multi-Hyphenate Creative, Jonathan Mouton has spent the past 15 years working both behind and in front of the camera. As a Casting & Talent Executive, he has partnered with brands the likes of Endemol Shine North America, Universal Music Group, Mystic Art Pictures, and YouTube Originals, on critically acclaimed content. Jonathan understands and respects the often-complex mind of Talent and has subsequently built a diverse pipeline of trusted Talent/Creator relationships, investing not only in the established, but the untapped as well. He values the opportunity to further enhance TV ONE & CLEO TV's stellar Talent partnerships.
Chima Ogbuokiri
Senior Vice President of Growth Marketing & Strategy, AMC Networks
Chima Ogbuokiri, Senior Vice President of Growth Marketing & Strategy for AMC Networks, provides pivotal leadership and vision for the digital growth and marketing of AMC+, AMC Networks' flagship streaming bundle, as well as the continued growth and success of the company's full suite of streaming services including Acorn TV, ALLBLK, HiDive, Shudder, and Sundance Now.
Leveraging his background and education in technology and engineering, Ogbuokiri works expertly across AMC Networks' IT and product teams to enhance the in-app and digital customized customer experience on AMC Networks' streaming services, improving conversion, and delivering the kind of customized/targeted experience for which the company continues to be celebrated. He also oversees the collection, interpretation and application of business intelligence and data to build key tools and measurements that optimize customer activity, and track and measure success.
Ogbuokiri partners with Sylvia George, AMC Networks' EVP of Media & Marketing Strategy, on the digital marketing vision for AMC+'s continued direct-to-consumer growth, delivering data-informed strategies by testing new social and digital placements, employing niche influencer campaigns, and rolling out creative campaigns and new user experiences – tactics that make AMC+ the company's fastest growing streaming service.
Ogbuokiri also leads the company's partnerships with key distribution and marketing platforms such as Apple TV, Amazon Prime Channels and Verizon, establishing win-win solutions on brand elevation and customer acquisition – such as the wildly successful partnership with Verizon, delivering AMC+ to all-new Fios and Verizon Wireless customers.
Ogbuokiri is widely esteemed and recognized for his commitment to pushing the digital entertainment industry forward. He currently serves as the committee chair for the Digital Entertainment Group's DTC Targeted Services committee, representing the interests of direct-to-consumer SVOD and AVOD services to the broader entertainment and content consumption industry.
Ogbuokiri is also dedicated and passionate about AMC Networks' DEI initiatives, as well as diversity, equity and inclusion across the digital technology and entertainment industry in general. He is an active member of NAMIC and the Co-Chair for the AMC Networks' VIBE (Vested Interest in Black Employees) employee resource group. As Co-Chair, Ogbuokiri furthers the group's mission to actively contribute to the growth and development of Black/African communities within AMC Networks. He represents the group at the highest level of the company, leverages his network and expertise to help strategize for company-wide initiatives and events, and mentors the group's members.
Charles Neal
AVP, Media and Telecom, Genpact, & NAMIC Atlanta President
Charles Neal serves on the Board of Directors as President for the National Association for Multi-Ethnicity in Communications (NAMIC) Atlanta region. He sees his role within NAMIC as a platform for reaching and helping his corporate community. These endeavors are a direct connection to his purpose and his 'why.'
Charles is currently Assistant Vice President in Genpact's Media, Telecom, and Publishing organization focused on enabling new technology implementation. He helps grow a portfolio of services for leading cable and communications companies worldwide and brings expertise in the communications and media industry, operations excellence, data, analytics, and digital transformation.
As an executive with almost three decades of experience leading teams and helping businesses integrate technology and digital services to drive overall business growth, Charles is recognized for building talented and diverse teams, igniting passion, and driving results for clients. He has successfully performed multiple leadership roles across companies and local geographies. Before Genpact, Charles worked for Cox Communications and Tetra Technologies. He is a certified Project Management Professional and Scrum Master, and earned an Electrical Engineering degree from Morgan State University.
Charles is happily married and a father of two daughters. He enjoys reading, playing golf and tennis, and is a jazz lover.
Will Packer
Will Packer, Founder/CEO of Will Packer Productions, has produced or executive produced a wide range of movies that have grossed more than $1 billion worldwide, including "Girls Trip", "Night School", "Ride Along," "Think Like a Man," and "Straight Outta Compton". Packer's television, digital, and branded content company, Will Packer Media, produces episodic scripted and unscripted series across television and digital platforms and compelling content for brand clients and short-form digital content. He produced the 2022 Academy Awards. Packer serves on the board of the Atlanta Hawks Foundation, is a longtime supporter of HBCU initiatives and a magna cum laude graduate of Florida A&M University (FAMU).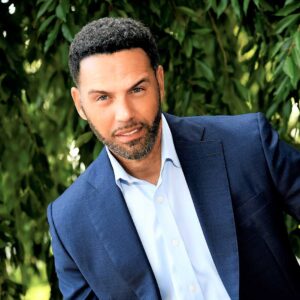 Steve Pemberton
Chief Human Resources Officer & Best Selling Author
Steve Pemberton is a visionary senior human resources (HR) executive, human capital strategist, bestselling author, ardent human rights champion and one of the most inspiring leaders of our time. A passionate communicator and powerful presenter, Steve is widely appreciated for his ability to connect with a broad spectrum of audiences. From corporate America and the non-profit world to healthcare and higher education, Steve's relentless mission and framework continue to inspire and encourage others to deliver trusted guideposts for living, learning and leading.
From Monster.com to Walgreens, Steve has consistently served in leadership positions that have furthered his gift for seeking the greater good and creating engaged communities and organizations. Most recently, he served as the chief HR officer of Workhuman, a technology company that delivers performance management and employee engagement solutions to corporations worldwide. There, he avidly fostered the company's goal of inspiring HR leaders to embrace more humanity and cultivate a higher purpose in the workplace and in their communities. Steve is exceptionally skilled at creating inspiring, innovative environments while recognizing and developing talent. His "next practices" approach has successfully created award-winning organizational cultures that create maximum performance.
Steve's philosophy on human capital has been shaped by positions that delivered talent solutions to HR executives. As a result, he has observed how domestic and international organizations manage talent, particularly as the relationship between employer and employee has transformed in a world still recovering from a global pandemic. A highly sought-after voice on workplace trends, he presents at the most recognizable HR conferences in the world, is interviewed often by the business media on human capital matters and consults with organizations across the world on their talent strategies.
Beyond his professional achievements in the world of HR, Steve is also widely known as the author of two critically acclaimed, bestselling books. His first, A Chance in the World, shares his extraordinary story of how he defied seemingly impossible odds as an orphan navigating the perils of the foster care system all while trying to solve the mystery of his own identity. In 2018, the book was adapted into an independent film of the same name. A partnership with Houghton Mifflin Harcourt led to creating an integrated social-emotional learning curriculum based on the book, taught today in high schools throughout the United States.
Steve's second book, The Lighthouse Effect: How Ordinary People Can Have an Extraordinary Impact in the World, offers practical encouragement for becoming a "human lighthouse" – turning personal pain into a purposeful mission to help others, as he has done in his own life. The power of his life story, and its many engaging insights, has led to numerous highprofile media appearances, including the Today Show, CBS Evening News, Tamron Hall and People magazine.
Steve's personal and professional accomplishments have been recognized through numerous honors. A former candidate for the United States Senate, he received the prestigious Horizon Award from the U.S. Congress, presented to private-sector individuals who have expanded opportunities for all Americans through their own contributions and who have set exceptional examples for young people through their successes in life. Steve is also a recipient of the Lifetime Achiever Award by the New England Opportunity Association. Winston-Salem State University, Providence College and Boston College are among the institutions that awarded him an honorary doctorate.
With a steadfast commitment to people and community wellbeing, Steve gives abundantly of his time, talent and convictions. His robust history of service includes membership on the boards of the University & College Accountability Network, Loyola Academy, Boston College, The Wily Network, the Academy for Urban School Leadership, Boys Hope Girls Hope and Disability:IN, the leading nonprofit resource for business disability inclusion worldwide. At every turn, Steve continues with his own "Lighthouse Effect" by fulfilling his mission for all to have "A Chance in the World."
As a keynote speaker, Steve has earned high praise for his highly collaborative style, working closely with clients to seamlessly customize his content to the messaging goals and themes for each event. A gifted communicator and powerful storyteller, he consistently receives stellar reviews for his ability to connect with a wide spectrum of audiences and organizations. As one client said, "Steve Pemberton was one of the most incredible speakers I have ever had the pleasure of hearing."
Asif Sadiq
Chief Global Diversity, Equity and Inclusion Officer, Warner Bros. Discovery
Asif is the Chief Global Diversity, Equity and Inclusion Officer at Warner Bros. Discovery. He was previously the Global Head of Diversity, Inclusion and Social Impact at adidas and has a long and rich career in the diversity and inclusion space with senior executive roles at The Telegraph Media Group, EY Financial Services and the City of London Police. He is a board member for the American Institute of Certified Public Accountants (AICPA) and a member of the board of advisors for Hedley May. Over his 20-year career he has worked in Europe, North America, South America, Middle East, Africa and Asia.
Asif has been credited with impactful global Diversity, Equity and Inclusion activities and programs across organizations, that have created a strong sense of belonging for all and resulted in truly diverse workplaces. He has been key in building synergies between internal and external D&I efforts within organizations, ensuring diversity and inclusion is embedded in all elements of a business, resulting in innovative, creative and inclusive products and services.
He is a Multi-Award Winning Diversity and Inclusion expert with a proven track record in D&I, Sustainability and Social Impact, being listed as one of the most influential Global D&I Leaders by Hive Learning, the CIPD's Top 20 Power list and a LinkedIn Influencer. He is winner of numerous awards including the highly commended Head of Diversity Award at the European Diversity Awards and was honored with an MBE in 2017 by the Queen and granted the freedom of the City of London in 2016.
Tressa Smallwood
Founder and CEO, MegaMind Media
Tressa Azarel Smallwood is founder and CEO of MegaMind Media, a DMV based company. An award-winning television and film producer, Smallwood's production company specializes in creating compelling original content for female audiences. A true trailblazer, this former schoolteacher turned her debut bestselling novel into a multi-million-dollar publishing company that amassed thousands of fans worldwide with over 162+ titles to date.
Then Smallwood decided to make movies!
In 2016, with the aid of her brother-in-law, Donte Lee, who assisted with financing, and the support of her entire family, Smallwood produced her first book-to-film project. Under the MegaMind Media banner, to-date Smallwood has produced over 20 projects including Secrets, Holiday Heartbreak, Trophy Wife, The Sound of Christmas, Sinners Wanted, The Available Wife, Dear Best Friend, and A Rich Christmas. In 2019, Smallwood's film All In received the "Audience Award" for Best Narrative from the American Black Film Festival (ABFF).
An advocate for mental and spiritual health, Smallwood partnered with BET Networks to produce a short film series designed to bring awareness to women's health issues. This powerful and important series entitled The Waiting Room and The Couch were indeed a true labor of love. In 2023, Smallwood reunited with BET Networks to turn one of the short films into a full-length feature, Black Girl Erupted, directed by Vanessa Bell Calloway (This Is Us).
A 2023 NAMIC Award Nominee for Original Movie (BET), Smallwood through MegaMind Media in seven short years is rapidly building a brand for creating meaningful and award winning content, providing unprecedented opportunities to up-and-coming filmmakers, and greenlighting projects Smallwood believes matter. Her films may be seen on platforms such as Amazon Prime, AMC AllBlack, BET, BET+, BETHer, TUBI, TVOne, and more.
Smallwood is a member of the Producers Guild of America and the Television Academy.
Dre Smith
Relationship Podcaster, Executive Podcast Producer & Head of Podcasting, Urban One
Dre Smith is the Relationship Podcaster, Executive Podcast Producer & Head of Podcasting at Urban One. He first gained notoriety in the podcasting space for helping launch the Breakbeat Media podcast network and producing the hit show on the network, which was awarded Spotify's best new podcast of 2021, Don't Call Me White show. Smith has also gained notoriety in the Relationship advice-giving space. Through his podcast network, Relationship Restored, a relationship-focused podcast network. Dre has appeared on Red Table Talk, on the main stage at Culture Con, and actively speaks worldwide, sharing his perspective on relationships. His show Real Love Scenario ranks as a Top 200 podcast on Apple and a Top 25 Relationship Podcast. Prior to his run in podcasting, in 2016, Dre and his wife Bre started a social media, and branding company called All About It, which they ran full-time for 7 years. Through that time, Dre worked as an influencer and with influencers to run campaigns via social media.
Parth Thaker
Head of AI and Emerging Technology Strategy, Comcast Strategic Development
Parth Thaker is Executive Director, AI Strategy and Emerging Technology, within Strategic Development, Comcast Cable. Strategic Development is a group of future-focused entrepreneurs answering "what's next" for Comcast and our customers, via partnerships, investments, and new ventures. Parth's team helps lead growth and product strategy initiatives and he is currently leading the company's focus on AI and generative AI strategy and business development. Prior to Comcast, Parth worked at Deloitte in a strategy and new ventures team and Deutsche Bank in mergers and acquisitions focused on the technology, media, and telecommunications sector. Parth started his career as a full-stack software engineer. Parth has an MBA in Finance from Columbia Business School, and Computer Science and Electrical Engineering degrees from the University of Virginia.
Yvette Urbina
Vice President DEI Creative & Production, Warner Bros. Discovery
Yvette Urbina is currently Vice President, Diversity, Equity & Inclusion – Pipeline and Content at Warner Bros. Discovery. In her current role, she acts as the bridge between the programs and content at the core of the company's mission to build a more inclusive and innovative industry. Her focus is identifying diverse talent opportunities across the enterprise through cross-divisional relationships and collaboration that result in greater equity and inclusion for all content. Maintaining centralized resources and providing content creators greater tools and ability to access new and established diverse voices via our Global Access Programs is a priority, while tracking the progress throughout the ranks of creative talent across all Warner Bros. Discovery business units allow for ongoing assessment and improvement. Yvette is a proven programming leader with a producer background—the right mix of creativity and business, and a driving force behind iconic series like The O.C., That '70s Show and King of the Hill as well as the Emmy Award-winning live-action Nickelodeon comedy, Nicky, Ricky, Dicky & Dawn.
Urbina most recently served as Vice President, Nickelodeon Current Series and Development. In this role, she was a member of the executive leadership team that sustained Nickelodeon's position as the number one rated, ad-supported, basic cable network from 2011-2019.
Her early start at Nickelodeon included the management of Nick at Nite's first forays into original scripted programming with the hit half-hour comedy Instant Mom, starring Tia Mowry-Hardrict, which also aired on TVLand. She also oversaw the production of the hour-long drama Hollywood Heights, which was adapted from the telenovela Alcanzar una Estrella.
Urbina was recruited in 2009 by Oscar-nominated actor, director, and producer Salma Hayek to join her production company, Ventanarosa Productions as the Vice President of Television Development. While there, she created Latino-culture and Spanish-language comedy and drama series concepts for an exclusive relationship with ABC Studios.
Prior to her work with Ventanarosa, Urbina co-produced the independent feature Beneath the Dark, which premiered at SXSW and was purchased by IFC.
Her career trajectory included working in programming at Fox. As she advanced into the role of Director of Drama Development, she developed content with noted writers and producers and was key in moving the network from #4 to the most-watched network in the A18-49 market for 3 consecutive years.
Urbina began her work in the entertainment business in the mailroom of a Hollywood talent agency and worked her way up to become a voice-over agent.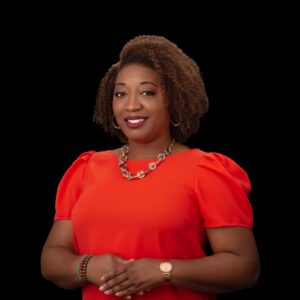 Arnetta Whiteside
SVP, Multicultural Media Consultant, Cultural Quotient
As the SVP of Multicultural for Publicis Media's multicultural practice, Cultural Quotient, Arnetta Whiteside wears many hats. Arnetta's responsibilities span across developing and distributing research and thought leadership, developing training materials, and consulting with external (vendors and partners) and internal (Publicis Media & Groupe leaders and employees) to increase visibility of the significant work that PM'S multicultural practice achieves both within our organization and on behalf of our clients. Arnetta reports directly into Lisa Torres, President, Cultural Quotient at Publicis Media – which has held the #1 spot in AdAge's Hispanic Fact pack in the "Largest US Hispanic Media Agency / Agency Group" category consecutively since 2012.
Arnetta has consulted several clients through their cultural transformation, most notably spearheading the new community platform of "Black and Unlimited" with Walmart, which was the first evergreen community engagement platform from the big-box retailer. She's also consulted with REI on the launch of their Outdoor Afro collab clothing line and Be The Match engagement with the Hispanic community to increase likelihood for Hispanic patients seeking bone marrow donors to be matched.
Arnetta completed an overhaul of how content and Multicultural research was distributed to employees across the 7,000+ PM employee base, simultaneously increasing visibility of Cultural Quotient's (CQ) accomplishments through a newsletter and consistently over-delivering open rates and CTRs against industry averages. Additionally, she built an in internal CQ webpage as a resource tool for strategy teams.
A thought leader, Arnetta has developed a learning curriculum to educate Publicis Media's talent base the basics of multicultural marketing/planning, strategy, and data/research/measurement. She also developed a speaker series that introduced brand teams to new multicultural partners and discuss topics relevant to the MC audience. All the while, Arnetta has made it her mission to change the narrative around Multicultural from Hispanic only, to include a wide spectrum of cultures including Black, Asian, LGBTQ and differently abled people.
Arnetta additionally is an active participant and part of the planning team that executes Publicis Media's Multicultural Talent Partnership (MCTP), which is an immersive educational experience committed to creating a more diverse workforce by engaging and identifying college students to join the media, advertising and marketing industries. The two-day event is hosted at the Publicis Northyards campus in Atlanta and with representatives from Publicis Media and Publicis Groupe agencies and Clients. Last year, Arnetta was integrally involved in executing the event, which hosted 148 students from 26 universities around the US (over a quarter of those MCTP attendees received offers from Publicis Media or one of its partner companies).
She has also been an integral part of Publicis Media's Once and For All Coalition, who's mission is to create equity and parity in the advertising ecosystem for diverse owned and targeted media entities and diverse communities.
Perhaps Arnetta's most significant accomplishments are the tangible strides and progress she has made as the Co-Chair of Publicis Groupe's Business Resource Group (BRG) VivaWomen of Color. In this role, she has contributed to increasing active markets (participation) by 233%; and increasing employee membership by 267%.  With Arnetta as co-chair, VivaWomen of Color has transcended its position as purely an employee engagement/cultural group – it has come to be known as a true business partner within the agency, having worked with a major global CPG client to create website content for one of their recent initiatives that highlights and celebrates "all that is beautiful about Black culture, from shape to shade to self-expression". Arnetta also helped VivaWomen of Color develop a national partnership with a global digital platform to bring self-advocacy workshops to multiple VivaWomen of Color cities. This partnership has helped the global digital platform extend their Inclusion and Diversity initiatives – as well as explore the creation of ERGs within their own walls. During the summer of 2020, in the wake of a health and social pandemic, Arnetta presented a workshop on how to move "From Ally to CoConspirator" to more than 18k of her colleagues. This workshop was designed to bring awareness to systemic racism, how it permeates as bias in corporate America and how one could truly become an ally and advocate to help remove systemic barriers to equality.
Arnetta is an actively involved and engaged rising star – she is a Member of She Runs It and ColorComm and was hand-picked to participate in Publicis Media's "YouXplore" International Work Abroad program. She was awarded to the inaugural Advertising Week's Future is Female Award in 2019 and named as a 'Rock Star' to the 2020 AdClub of New York's Icons, Rock Stars and Innovators list.
Arnetta leads by example and has become a model of career reinvention and advocating for oneself. She is indeed leading VivaWomen of Color, Cultural Quotient, and Publicis Media into the future, with a strong eye on further diversity initiatives across the board and creating a more inclusive industry today, and tomorrow.
Arnetta got her Bachelor of Business Administration, Marketing Management from Pace University and her Master of Science in Management & Leadership from Pepperdine University and recently completed a certificate program with the Gestalt Center for Organization and Systems Development. She is one of eight siblings, loves to travel and once took a ride down the Olympic bobsled track in Salt Lake City.